Back
Chiesa del Carmine

Privacy Policy
---
Testi concessi dall'Archeologa Patrizia Noto

SiciliaAntica
Associazione per la tutela e la valorizzazione dei Beni Culturali ed Ambientali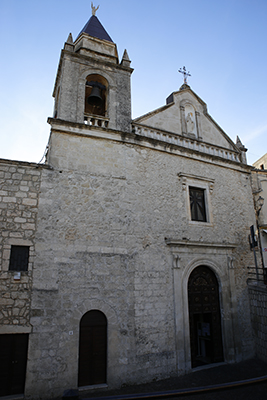 La Madrice Nuova di Caltabellotta, appartenne in passato al convento dei Carmelitani anche se esisteva già prima che nel 1575 vi si stabilissero i religiosi. Sobria risulta essere la sua facciata, mentre il suo interno, con un'unica navata, aperta a destra e a sinistra da sei cappellette, presenta sull'altare del presbiterio, una statua della Madonna delle Grazie, realizzata da Antonello Gagini nel 1534, posta dentro una nicchia dorata eseguita dal figlio Fazio.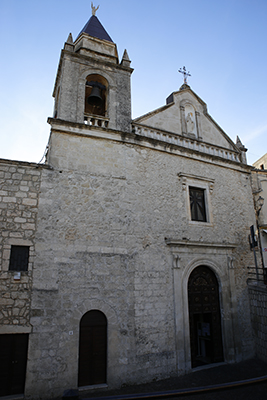 The New Mother Church of Caltabellotta, was in the past part of the Monastery of Carmelite Friars, even if it already existed before that the religious came to town in 1575. Its façade is fairly simple, while the interior which opens into the only nave has six chapels on the longer sides. The chancel altar hosts a statue of the Madonna of Graces, made by Antonello Gagini in 1534, and subsequently placed inside a golden niche, by his son Fazio.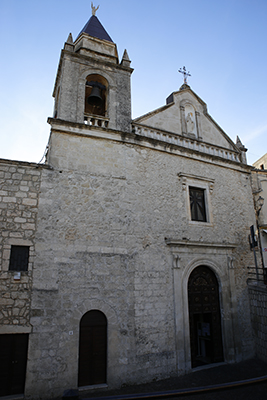 La Iglesia de la Nueva Madre de Caltabellotta, se halla en la parte anterior del monasterio de los Frailes Carmelitas, incluso  ya existía antes de la llegada de los religiosos a la ciudad en 1575. Su fachada es bastante simple, mientras que el interior se abre a una única nave con seis capillas a lo largo de sus lados. El altar del presbiterio alberga una estatua de la Virgen de las Gracias, hecha por Antonello Gagini en 1534, y posteriormente colocada dentro de un nicho de oro, por su hijo Fazio.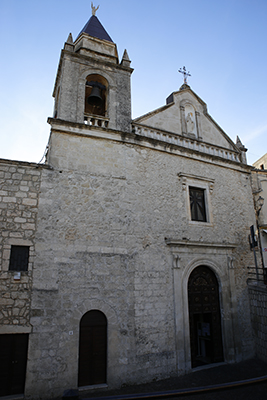 Die neue Madrice von Caltabellotta gehörte in der Vergangenheit zum Kloster der Karmeliterinnen, existierte aber schon vorher seit 1575. Die Fassade ist schlicht gehalten, während der einschiffige Innenraum rechts und links je sechs Kapellen aufweist und auf dem Altar des Presbyteriums eine Madonnenstatue präsentiert, die von Antonello Gagini im Jahre 1534 geschaffen wurde. Später wurde sie von seinem Sohn Fazio in eine goldene Nische überführt.