Back
Chiesa di Santamaria di Montevergine

Privacy Policy
---
Testi concessi dall'Archeologa Patrizia Noto

SiciliaAntica
Associazione per la tutela e la valorizzazione dei Beni Culturali ed Ambientali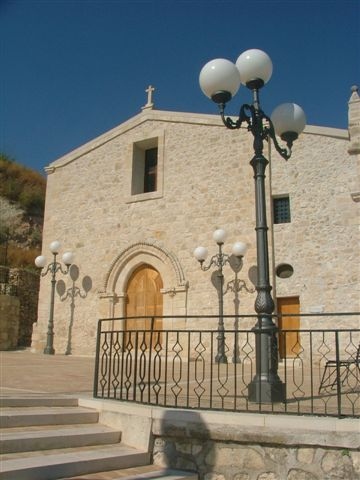 leggermente fuori dal tessuto urbano di Sant'Anna sorge la chiesa di Santa Maria di Montevergine che fu retta dai padri Agostiniani fino al 1154 trasferitisi poi a Caltabellotta, la chiesa, con la sua unica navata, ha subito numerosi rimaneggiamenti alterando sensibilmente la struttura originaria della quale rimane un bel portale gotico i cui capitelli, di forma prismatica completati da puvino e decorati a fitte foglie lanceolate, sembrerebbero materiale forse di reimpiego, attribuibili all'antico monastero, oggi scomparso, dedicato a San Giorgio di Triokala, fondato dal conte Ruggero.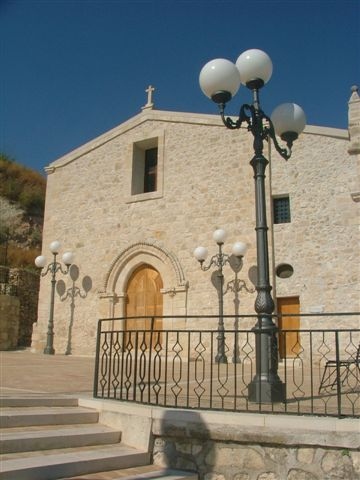 Slightly outside the urban area of Sant'Anna, the church of Holy Mary of Montevergine was owned by the Augustinian father until 1154, at which time it was moved to Caltabellotta. The church underwent numerous changes that altered the original structure. These alterations are still visible in the Gothic portal with its prismatic capitals enriched by packed spear-shaped leaves thought to be re-used from the ancient monastery, nowadays gone, dedicated to Saint George of Triokala and founded by Count Roger.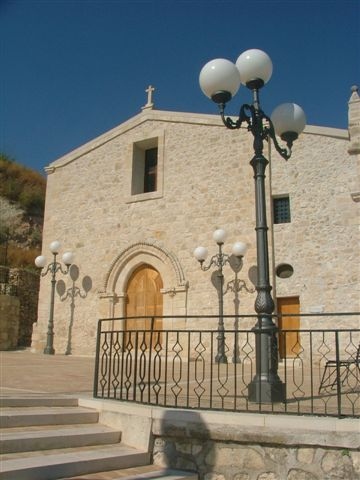 Ligeramente fuera del área urbana de Santa Ana, la iglesia de Santa María de Montevergine era propiedad del padre Agustino hasta 1154, momento en el que se trasladó a Caltabellotta. La iglesia sufrió numerosos cambios que alteraron la estructura original. Estas alteraciones son todavía visibles en el portal gótico con sus capiteles prismáticos enriquecidos por hojas en forma de lanza, lo que nos lleva a pensar que pudo ser re- utilizado como antiguo monasterio. Hoy en día es dedicado a San Jorge de Triokala y fue fundado por el conde Roger.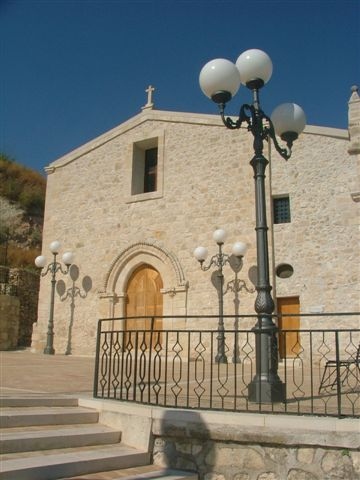 Etwas außerhalb des Stadtgefüges von Sant'Anna befindet sich die Kirche Santa Maria di Montevergine, die von den Augustinern gegründet wurde, bevor sie 1154 nach Caltabellotta umgezogen sind. Die einschiffige Kirche wurde zahlreichen Umbauten unterzogen; von der ursprünglichen Struktur blieb nur ein schönes gotisches Portal übrig, dessen Kapitelle mit puvino ausgefüllt und mit dichten, lanzenförmigen Blättern verziert sind. Das Material des alten, untergegangenen Klosters, das dem heiligen Georg von Triokala gewidmet und von Graf Roger gegründet worden war, scheint wiederverwendet worden zu sein.